Beyond the boundaries
Internship program
At Extrogene Software, we believe in nurturing, developing and investing in the future- i.e. our internship program. At any given time, you will find eager, young, energetic interns from universities across the country learning their craft and honing their skills.
We believe that our interns are better equipped to face the future as our internship program is based on comprehensive hands-on learning. Regardless of the duration of your internship- 6 months or 1 year, you WILL be working on live, commercial projects. We follow Agile Project Management and tools that supplement Agile methodologies to maximize our output. We do not believe in interns wasting their valuable time doing menial process tasks. Instead, you will be part of all our projects based on our requirement and your strengths.
Our guarantee for you doing hands-on work is absolute. And you will be better prepared to face the future because of that. Our working hours are 8.30 am to 5.30 pm and we want our interns to be dynamic during that time, learn as much as possible, be supremely productive, and go home on time in the evening to get some much needed rest. We want to mentor you, help you learn your craft, and become great contributors to our society- not to make you work late or have you put in hours upon hours for the sake of doing it.
Interns 2017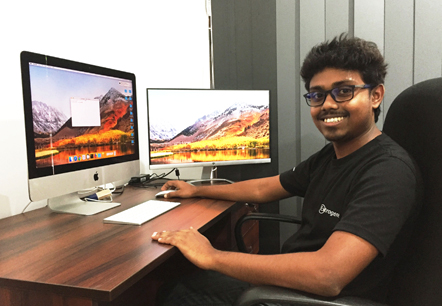 Kanushka Gayan
Intern - Software Engineering | University of Kelaniya
I see Extrogene Software as a company that has the potential to develop as a prominent Tech company in Sri Lanka. My internship experience there was wonderful where I was able to improve my technical skills as well as soft skills. The working environment at Extrogene was really friendly and flexible. And I was able to learn from experts. I consider Extrogene as a great place to start a career as a software engineer. (Note - Gayan continues to work for us as a part time SE during his final year at UOK.)
LinkedIn Profile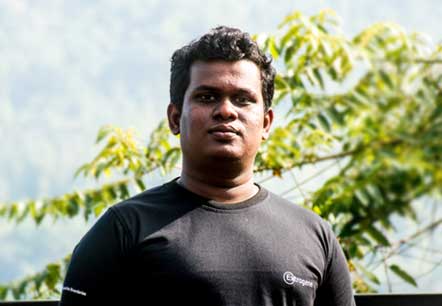 Janitha Prabhath
Intern - Software Engineering | University of Moratuwa
During my internship period, I learned a lot about new technologies and processes. All my team members were so friendly and were always willing to help. Whenever I needed help, they helped me a lot to find a solution. Extrogene Software helped me a lot to polish my technical and soft skills too. They were really helpful and I will always recommend the company to another intern. It's a great place to learn.
LinkedIn Profile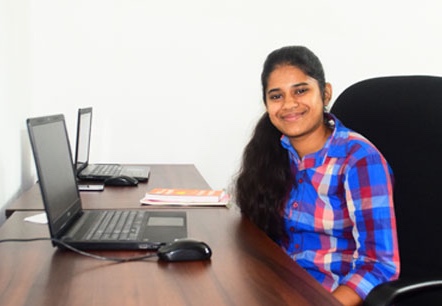 Ishara Hansani
Intern - Quality Assurance Engineer | University of Moratuwa
I would like to start by stating that my time spent at Extrogene Software was an amazing experience. They were really helpful to trainees and other employees of the organization in all ways. Extrogene has a family-like working environment with its employees. For me, as a fresher, I received great support to improve my technical knowledge. As a startup, Extrogene successfully aligns itself with modern technologies, new concepts and innovation. As a Trainee Quality Assurance Engineer, they gave me a chance to align myself with new technologies in the QA field and apply them to my work. Because of that, I had the chance to improve practical skills and professional skills. (Note - Ishara worked with us as a part time QA Engineer during her fourth year at UOM, and joined us as a full time QA Engineer right after graduation.)
LinkedIn Profile